Bird Sanctuary
All Bird Lovers Welcome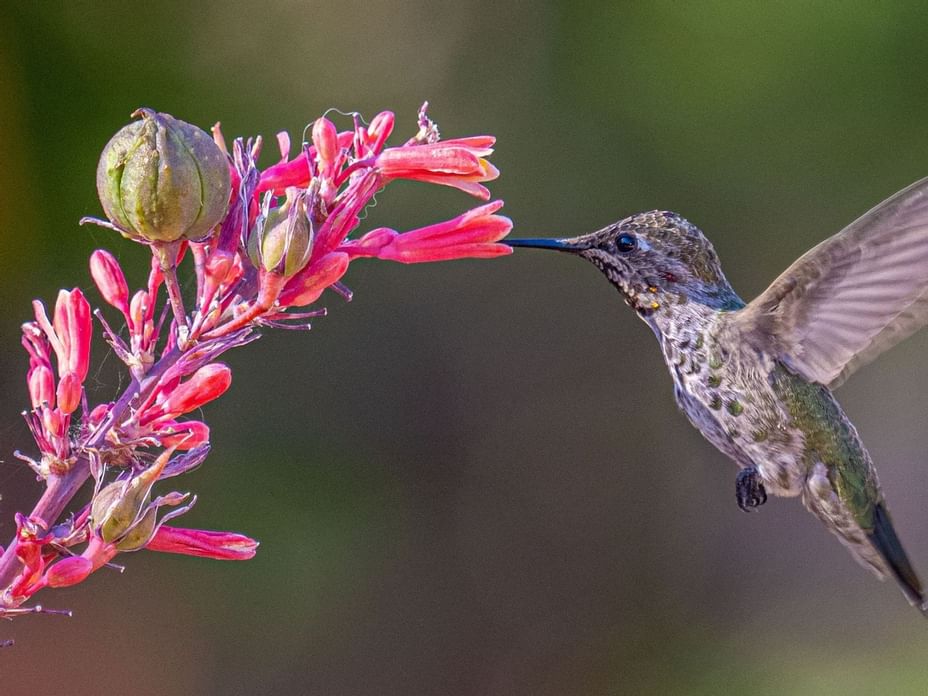 Birds flutter around the property from feeder to feeder, just waiting for you to capture their beauty. Can you spot Mountain Bluebirds, Cardinals, Golden Finches, Sparrows or our favourite Hummingbirds?
Legends say that hummingbirds float free of time, carrying our hopes for love, joy and celebration.The hummingbird's delicate grace reminds us that life is rich, beauty is everywhere, every personal connection has a meaning and that laughter is life's sweetest creation.
They can be found throughout the property, so sit back and watch their majestic wings flutter around you.