Our Neighborhood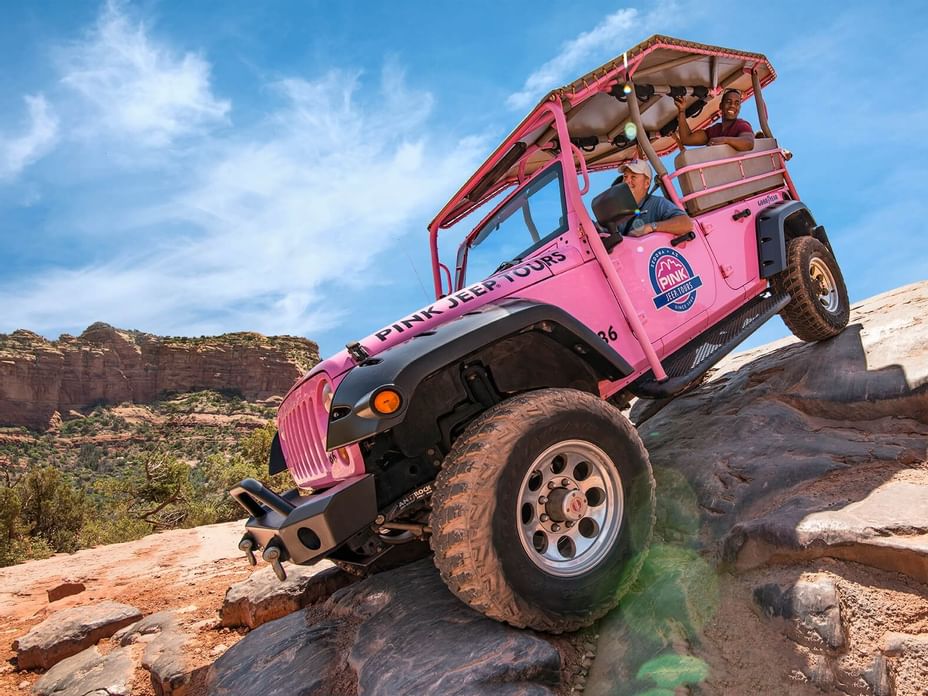 Tlaquepaque Arts & Crafts Village
Shop and dine in an open-air market that evokes the authentic spirit of a Mexican village with fountains, archways, and cobblestone streets.
336 State Route 179, Sedona, Arizona 86336
Visit Website
Biking Red Rocks
Enjoy moderate to thrilling mountain biking experiences on Sedona's labyrinthine trail system that winds through the spectacular red rocks, including Bell Rock Pathway, Llama Trail, and Made in the Shade.
https://otesports.com/sedona-arizona-coming-soon/
Hiking Sedona
Hiking in Sedona is a spiritual journey that goes beyond the trails. Christen the red rocks with the soles of your shoes as you explore the extensive trail system through the colorful landscape.
Jeep Tours
Embark on amazing adventures in Arizona's stunning off-road destinations. Explore the rugged beauty and history of Sedona on a jeep tour through red rock country, one of the most beautiful places on earth.
204 North State Route 89A Sedona, AZ 86336
Visit Website
Exposures International Gallery Of Fine Art
One of the largest fine art galleries in the world. Exposures is a trendsetter. The owners and creators, Marty and Diane Herman are passionate about presenting art with honesty, integrity, and love.
561 AZ-179, Sedona, AZ 86336
Visit Website
NAMTI Day Spa
Relax and renew body and spirit with massage therapies, body treatments, facials, and acupuncture by professional therapists. NAMTI offers wedding spa services, spiritual retreats, yoga, vortex hikes, and spa packages.
2120 W. Hwy. 89A Sedona, AZ 86336
Visit Website
Hillside Sedona Shopping Center
Browse specialty shops and boutiques at this idyllic shopping destination with lush gardens, sculptures and water features. There's a sprinkle of Sedona magic in these shops, with delightful gifts, home décor, fashion, and foods.
671 AZ-179, Sedona, AZ 86336
Visit Website
Hummingbird House
Hummingbird House embodies the artistic eye and talents of its owner - Annemarie. The two stores sell gifts, art, antiques, bath and body products, and home, garden and patio decor - creatively displayed in themed rooms.